StormSmart Vision Statement
The StormSmart Coasts Network is a web resource dedicated to helping decision makers in coastal communities address the challenges of storms, flooding, sea level rise, and climate change. More than just a website, this network of state and local sites gives coastal decision makers a definitive place to find and share the best resilience-related resources available, and provides tools for collaboration.
New Hampshire Partner
The New Hampshire Coastal Adaptation Workgroup (NHCAW) is a collaboration of 19 organizations working to help communities in New Hampshire's Seacoast area prepare for the effects of extreme weather events and other effects of long term climate change. NHCAW provides communities with education, facilitation and guidance. Connect to NHCAW workshop materials and read the Crow's Nest blog for the latest news.
Regional Sponsor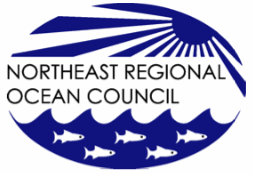 The Northeast Regional Ocean Council
National Sponsors

The Environmental Protection Agency

The NOAA Coastal Services Center
The StormSmart Coasts began with a NOAA Coastal Services Center Coastal Management Fellowship in the Massachusetts Office of Coastal Zone Management.
More Information
Questions? Ideas? Please let us know.